Thursday January 20, 2022
Washington News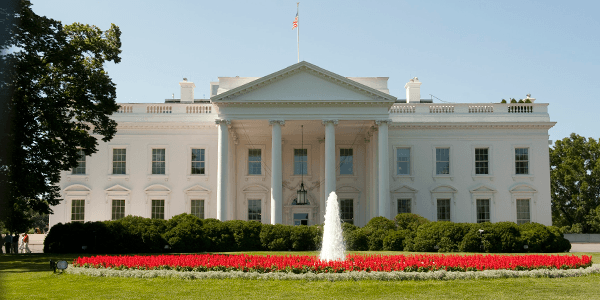 American Rescue Plan Act Benefits
On March 11, 2021, the President signed the American Rescue Plan Act of 2021 (ARPA). This bill includes $1.9 trillion of stimulus funding. The three sections of greatest interest to individuals are the $1,400 stimulus checks, a forgiveness of tax on $10,200 of 2020 unemployment benefits and an increase in the child tax credit.


Third Round of Stimulus Checks

ARPA included a third round of stimulus checks, with a payment of $1,400 per individual. The payments are expected to be distributed by the IRS within the next two to six weeks. This will be a challenge for the IRS, given the need to process over 100 million tax returns during this same timeframe.

The stimulus check payments are limited to individuals with incomes up to $75,000 per year or couples with incomes of $150,000 per year. Above those levels, the check amounts will phase out. Individuals with incomes above $80,000 and couples with incomes above $160,000 will not receive a stimulus check.


Unemployment Benefit Tax Forgiveness

With the dramatic increase in unemployment in April of 2020, there were tens of millions of job losses for Americans. As a result, a record 40 million Americans received unemployment payments during 2020.

Congress determined that there should be a change in the normal tax rule that unemployment compensation is a replacement for income and therefore taxable. ARPA permits an individual to receive up to $10,200 tax-free in unemployment benefits. A married couple may receive up to $20,400 in tax-free unemployment benefits. However, the maximum for each person that would not be taxable is $10,200. The unemployment benefit applies to individuals with less than $150,000 in adjusted gross income.

The $10,200 of tax-free income could save substantial tax amounts. If a worker is in the 22% tax bracket, this may save $2,244.

Some individuals desired a prompt tax refund and have already filed their tax return. In order to benefit from the $10,200 tax-free payout of unemployment benefits, it will be necessary to file an amended return.


Child Credit Expanded Benefit

Families with children will benefit from another provision of ARPA. The child tax credit is increased from $2,000 per child in 2020 to $3,000 per child in 2021. If the child is less than 6 years old, the credit amount will be $3,600. The new tax credit will phase out for single taxpayers with incomes more than $75,000 and married couples filing jointly with incomes over $150,000. The child tax credit is available for children under age 18 with Social Security numbers who live at least six months per year with a parent.

Editor's Note: ARPA also includes many additional benefits. There is an expansion in the Paycheck Protection Program loan qualifications and funding for elementary and secondary schools, higher education institutions, libraries, arts and cultural organizations.

Published March 12, 2021
Previous Articles
30% Fewer Tax Returns by February 19
Flexible Spending Account Options for 2021
Avoid "Ghost" Tax Return Preparers